FIRE EMS INC is dedicated to providing outstanding event medical services. When seconds count, having dedicated professionally trained staff can make a difference. That's why we are the only privately owned company that is contracted by the City of Los Angeles to provide EMT and paramedic services.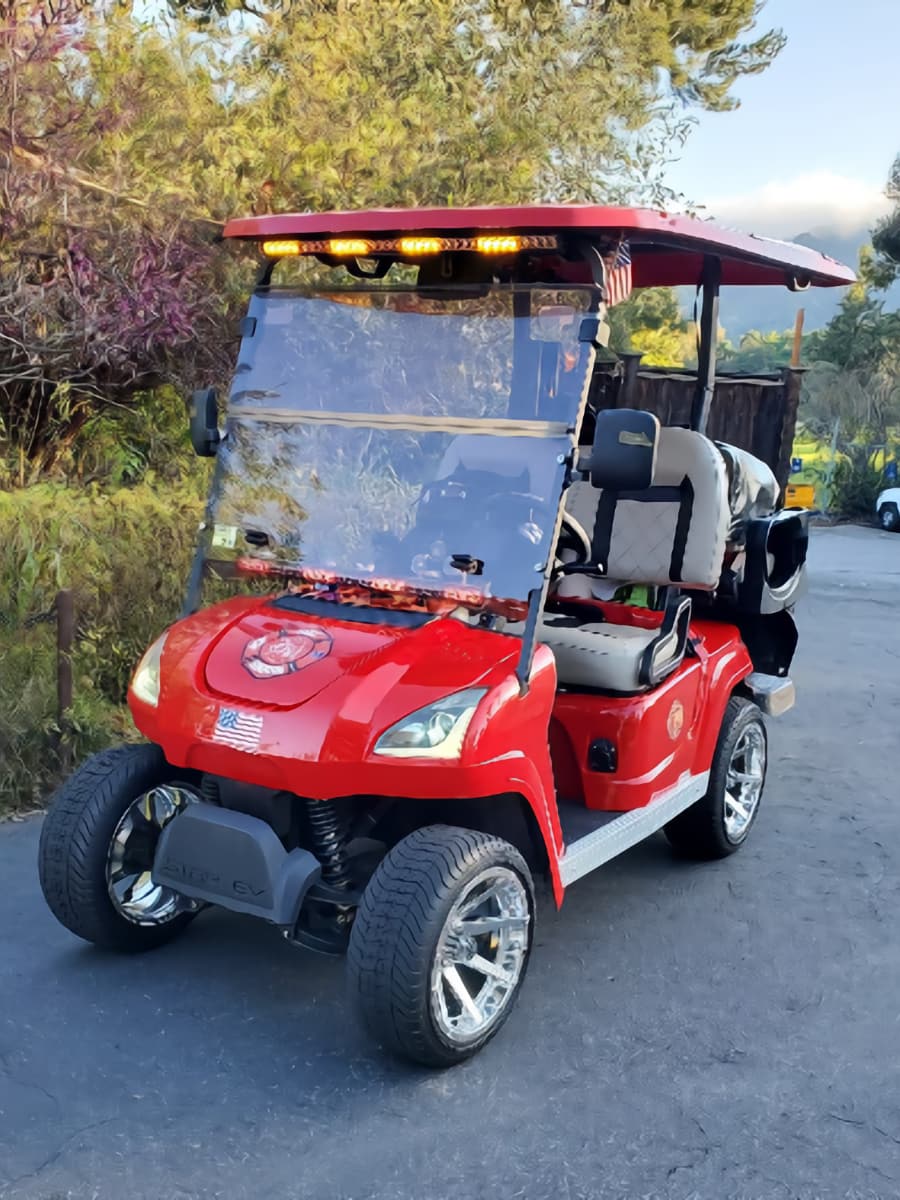 We have the expertise and resources to provide event services that are custom tailored to meet our clients' needs, from a single EMT for a private party to a larger venue with numerous medics. Our teams provide services on foot, bike medics, medical golf carts, and first aid stations.
Our goal is to reduce the number of ambulance transports by providing patient care treatment onsite. When an emergency does occur, we respond in an expedited manner and our medics have the necessary equipment to provide a patient care assessment. Patient care is documented using Zoll Electronic Patient Care (EPCR) Reporting system on company iPads that adhere to the Health Insurance Portability and Accountability Act (HIPAA).
Our Leadership Team
Ken DeCou – Founder
The founder of FIRE EMS INC, Ken DeCou, has over forty-years of experience in Emergency Medical Services as a paramedic. He was employed as a Disaster Response Manager, Flight Paramedic, Firefighter/Paramedic and Emergency Medical Services Specialist with the Department of Public Health Administration. Ken was also employed as a Prehospital liaison for helicopter safety awareness training and a multi-casualty incident trainer.  He was the first EMS unit on scene of a large disaster involving a train derailment in San Bernardino, which involved multiple patients and confined space rescue.
Unfortunately, he ended his career early due to a job-related injury requiring him to retire. Then, Ken went to work for the local county credentialing agency, where he became versed in the certification process of all pre-hospital providers and individuals. As an entrepreneur at heart, he decided to start a small business providing emergency medical care to local venues around southern California.
"On a personal note, I decided to become a paramedic after witnessing a tragic drowning of a ten-year-old child when I was at summer camp in Forrest Falls, California. I was swimming alongside him without warning or a sound when he sank to the bottom of the lake. Unfortunately, it took forty-five minutes to recover his body. Since that time, I decided to dedicate my life in helping others."
Casey Wheelock
Casey began his career in pre-hospital care and the fire service. He trained and worked as a firefighter, fire dispatcher, and law enforcement officer, so his knowledge and experiences are vast in many first responder arenas. Casey's relationship with members of the Mesa Grande Band of Mission Indians in San Diego Count, brought an opportunity to form a company to provide fire & emergency services to the Tribe. This is where Ken and Casey began their endeavor together. After their collaboration on this project, they decided to merge the two organizations under FIRE EMS INC.
Steve Lasiter
Steve brings 25+ years of fire service and pre-hospital emergency care experience from working and retiring from San Bernardino County Fire Department as a Battalion Chief. He managed the day-to-day operations of the largest division within the department, in the San Bernardino Valley. He managed 7 fire stations and approximately 40 personnel daily. He also served as a department liaison for the City of Grand Terrace, working with city council and staff on all matters related to fire services within the city. Additionally, he has worked as a union representative at multiple levels.
John Chamberlin
John recently retired Deputy Chief of Administration from the San Bernardino County Fire Department. He brings 28+ years of fire service experience to our team. His experience, from fire dispatch to fire administration, rounds off our team with a very deep bench. His recent assignment had him managing a $250 million budget, human resources, and various other administrative duties. He oversaw the administration and billing of the 2nd largest ambulance provider in the County. His vast knowledge of the fire service, community relations, contract negotiations, pre-hospital EMS administration and executive experience allows FIRE EMS INC to prove we can manage any contract. John is a valued member of the FIRE EMS INC family.
Maggie del Valle
She began working in the medical field as a surgery coordinator for an orthopedic clinic where she also began teaching classes through The American Heart Association and American Red Cross. During this time, she completed the pre-hospital care program at UCLA and received her EMT certification. Since then, she has completed her phlebotomy certification and worked for an ambulance company and numerous hospitals as an emergency room technician, two of those being stroke and STEMI centers and one being a trauma center. She joined FIRE EMS in 2020 as an EMT for the Los Angeles Zoo and is now working as a coordinator to facilitate needs between the two teams.
Jose Fonseca
Was born and raised in Los Angeles, CA and the oldest of a family of 8. Achieved an associate degree in Fire Science and Technology at Long Beach City College as well as Firefighter 1 certificate from El Camino Fire Academy. Ex FEMA Local Hire Emergency Management Specialist and LACoFD Explorer. EMT Supervisor with FIRE EMS INC. As the EMT/Supervisor I am tasked with hiring, interviewing, and training all EMT and Paramedic personnel in becoming knowledgeable in our responsibility to provide emergency medical and first aid medical services to the Los Angeles Zoo and other contract venues. I am ultimately responsible to supervise all FIRE EMS INC employees and over 10,000 zoo patrons and employees. I am also tasked with restocking all inventory at the Los Angeles Zoo First Aid office and maintaining all equipment so that it is ready for the next shift. Being able to maintain prompt radio communication with LAPD Security services to respond to all calls throughout the zoo is also our responsibility.